Very Mixed Feelings
- - - - by Prodly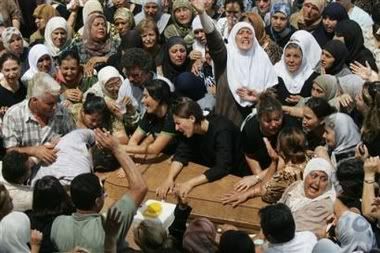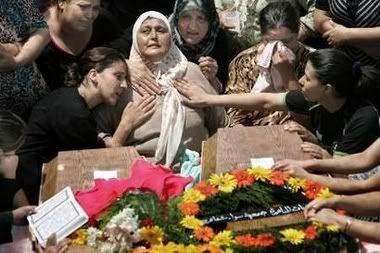 My heart goes out to Eden Natan Zada of Rishon L'Tzion. I can't say that I'm not a little bit angry at him for shooting a bunch of arabs, mostly christian. If I had the passion or the beitzim to stand up and fight for Zionism like Edan did, I would have gone to ramallah or maybe to the mosque in the Holy city of Chevron as opposed to such a seemingly moderate place like Shfaram.
The land of Israel belongs to the Jewish People. Gaza, Jordan, Shomron, Golan, Yerushalayim it's all ours. The events of yesterday are simply the fallout from our failings to adhere to G-d's direct instructions to liberate the land of Israel and not to leave even 1 behind, and that failure will forever haunt us. A secular Israel grants citizenship to jew-killing arabs. As long as there are muslims living in Israel, we will forever be stuck.
May G-d grant us the ultimate Geulah speedily in our days. Shabbat Shalom.